Benefits of a Flexible Contract Manufacturing Partner
Posted On December 3 2020
As recently as a decade ago, the outsourcing relationship between companies and their electronic contract manufacturer looked quite different. Instead of engaging in a symbiotic relationship, most were based on one holding an advantage over the other, usually in the areas of price. Both used costs as a way to drive their bottom line, instead of emphasizing the benefits each could offer each other.
Relationships typically evolve over time, and today's outsourcing market looks very different. Fighting each other on pricing was nickel and diming both the OEM side and the ECM side to the bottom. In its stead, many companies have found new ways to work together that benefit both companies.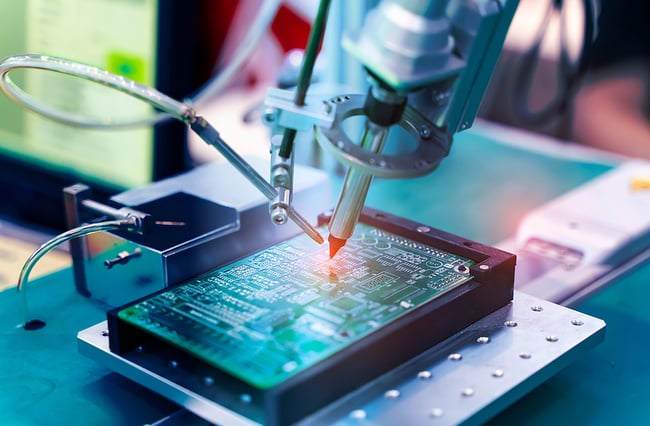 Freedom for the ECM
Many of today's outsourcing companies do it not just and save some money, but also to capitalize on another's experience and knowledge. Innovation has propagated niche service providers. In today's market, it's easy to find just the right ECM to partner with, and OEMs are taking advantage. The cost savings are realized when the OEM doesn't have to reinvent the wheel and try to play catchup with someone who's already done all the background work.
Teamwork
Because the largely adversarial relationship over pricing has dissolved over the years, OEMs and ECMs are finding it much easier to work together as equal partners on projects. That offers the dynamic duo a couple of advantages.
ECMs are now viewed as being on an equal footing with the project drivers, giving them more of a voice. If they truly are experts in the field, then it behooves the OEM to listen to the input the ECM has to offer. Everything from design to prototyping and production, the ECM and OEM can work hand in hand.
If the ECM has more buy-in on the project, then it follows that they will also be more responsive to the needs and wishes of the OEM. Instead of it becoming just another project they are working on, a partnership footing means the ECMs reputation is on the line as well.
Growing Together
Because the ECM often has a much deeper relationship with the supply chain, they are also more agile at scaling with the OEM. Lending that expertise to the project can help both scale together, meaning productivity in many ways is optimized.
By entrusting a partner to do some of the heavy lifting, your own team is allowed to increase their productivity as well. When you know your ECM is there with you every step of the way, it gives your business the ability to focus on promotion and selling. In that way, the right ECM increases your business's value as well.
When looking for the right ECM to partner with, it's imperative you find the right fit. Levison Enterprises offers turnkey ECM services, delivering a high level of manufacturing quality along with excellent customer service. To truly experience the Levison difference, contact our team today.