Partnering with the Right Electronic Manufacturer for Your Custom Electronic Design
Posted On February 9 2022
You want and need your products to stand the test of time. You need a dynamite design to make it happen. And you will only find success with the right electronic manufacturer for your custom electronic design.
The COVID-19 pandemic has created a unique situation for electronic design and manufacturing. When outsourcing, you need a design and manufacturing partner who is on top of deal demand spikes, push-outs, and shifts in the supply chain all occurring with continuous changes in public health policy and practices.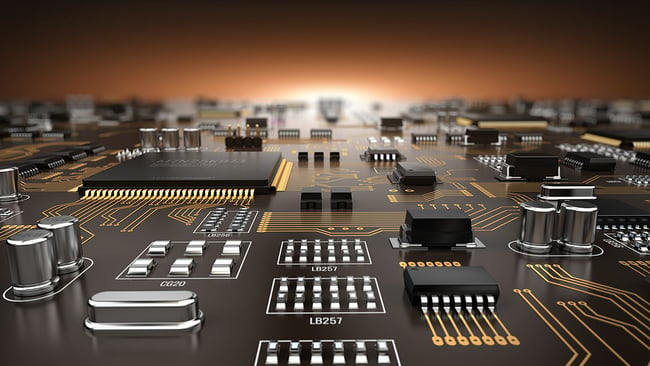 You need a design and manufacturing partner that goes above and beyond standard services. You need an ECM with in-house capabilities that examine and perfect all phases of a product lifecycle before the manufacturing process begins.
Troubleshooting
Partnering with an ECM with engineers on-site to keep your design in check is worth every penny. This in-house troubleshooting team will contiguously monitor your project. They will quickly and efficiently spot issues and promptly redesign before they have a chance to snowball into a much bigger issue with costly redesigns and missed timelines.
Certifications
You need to know your project is in compliance with all federal and regional regulations, along with industry standards. Your ECM should be proud to show off its certifications, such as ISO, AS9100, and ITAR compliance. These are indicators that your design and manufacturing partner has a commitment to excellence that will protect the quality of your product.
Redesign
Your ECM should be able to step-in with a redesign when warranted. Technology changes rapidly so engineers may need to redesign using current technology and components due to parts obsolescence or technological advances that occur throughout the build.
Optimize Build
There is room for improvement for any design. Your ECM should offer solutions to streamline your design for better functionality while satisfying your requirements for quality, reliability, and cost.
Prototype
A design on paper isn't worth much if you don't know it works. Prototyping is the only way to know how your design will function. Partnering with an engineering design group with prototyping services will allow just that. Prototyping lets you do a small run on your PCBs in order to test their functionality.
Reverse Engineering and Legacy Products
Sometimes legacy electronics need a refresh. Perhaps your legacy design needs to be streamlined. Reverse engineering is the perfect solution. Your ECM will take it apart, see how it works and then put it back together using updated technology and/or components. Reverse engineering updates an electronic product without disrupting its form and function.
Packaging and Shipping Services
Shipping should not be overlooked when choosing an electronic contract manufacturer. Let a manufacturing partner free up your time by handling the packing and shipping of your printed circuit boards right to your customers. Working with a company that can get your PCBs where they need to be when they need to be there and in top condition will give you peace of mind.
Let Levison Work for You
Levison Enterprises functions as an extension of your technical and design team, working together to achieve your goals. Many customers are the leaders in their field but may lack expertise in other technologies required to make an entire product functional, reliable, and easy to manufacture. Our engineering team fills those gaps and gets innovative products to market fast.
Levison Enterprises is your one-stop-shop for electronic design and assembly manufacturing. We have the experience and knowledge to help you build your next product. Contact Levison Enterprises today to see how our team can work for you.