5 Benefits From An AS9100 Certified Electronic Contract Manufacturer
Posted On February 14 2018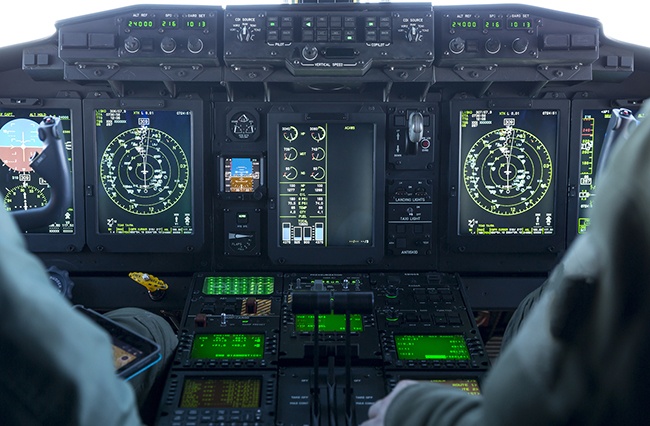 Recently, a movie theatre in our area decided to rip out the stadium style seating traditionally found in theatres, and invested in all leather recliners and enhanced technology for their movie viewing customers.
One might think this would be tied to a higher ticket price.
However, they didn't raise their prices.
They invested in the quality of their customer experience, and word around town is this specific theatre is THE place to see a movie.
It's cheaper than most of the theatres in the area and more comfortable.
When you work with an AS9100 certified electronic contract manufacturer, they are also heavily invested in their customer experience.
Having an AS9100 certified electronic contract manufacturer create or produce your products doesn't necessarily translate to higher production costs.
In fact, partnering with an AS9100 certified electronic contract manufacturing company has lots of benefits, even if the certification is not required for your assembly or build.
Here are a few to consider that will keep your business ahead of the competition.
What Is an AS9100 Certification?
The AS9100 encompasses the ISO 9001 certification. The ISO certification represents internationally recognized regulatory authorities that attest to companies meeting certain operating procedures and standards.
These pertain to efficient implementation of systems and communications as well as reducing the environmental impact of manufacturing.
The AS9100 certification means that the manufacturer has proven additional requirements for quality and safety for the aerospace and defense industries.
Every major company in the aerospace industry, whether a manufacturer or supplier endorse and or require the AS9100 certification.
Strict Requirements
Companies working in the aerospace and defense industries must adhere to strict requirements. Many of these organizations are government contractors, and maintaining the highest quality standards is essential.
If you want to have a foothold in the aerospace industry, you must have the AS9100 certification.
Choosing an AS9100 certified electronic manufacturing company can keep your business on the cutting edge while assuring top quality.
An AS9100 certified company produces and continually improves safe and reliable products as part of their certification.
Additionally, companies must meet or exceed customer and regulatory requirements.
Whether compliance and or regulations are crucial to your company or you are just looking to stay ahead, partnering with an AS9100 certified company ensures you are getting the best.
Auditing Schedule
Unfortunately, most businesses know that quality audits are a part of life. Companies that carry an ISO and AS9100 certification are subject to internal and external auditing.
While this sometimes feels like an extra step, it ensures the company is meeting procedural and documentation requirements in their everyday business operations.
An ECM who has an AS9100 certification also has improved integration with their own internal business operations and company strategy.
This makes AS9100 certified manufacturers lean in their businesses internal processes.
Quality Assurance to a New Level
A company that carries an AS9100 certification is more stringent regarding:
Product conformity. Each product an AS9100 certified electronic contract manufacturer makes will meet the highest standards of quality.
Controlling externally provided products and services. An AS9100 certified electronic manufacturer's vendors and suppliers must also meet certain quality assurance standards.
Customer satisfaction. Performance objectives for an AS9100 certified manufacturer must be aligned with customer expectations.
Ethical behavior. AS9100 certified electronic contract manufacturers meet the highest standards for addressing the environmental impact and implementing ethical business practices.
Product safety. Each product an AS9100 certified electronic contract manufacturing company produces follows stringent safety testing standards.
The AS9100 certification is internationally recognized.
Products, that have materials sourced, produced, and manufactured by an AS9100 certified manufacturer have a possible increased sale potential due to the manufacturers documented commitment to high-quality products and services.
Addressing Issues in Manufacturing
Trial and error is a natural part of electronic manufacturing, and sometimes not everything goes according to plan.
When a process comes apart, or a company experiences a "hiccup," the difference between an AS9100 certified company and less experienced manufacturers is how they handle these hiccups.
When confronted with a processing or manufacturing issue, an AS9100 certified company must document the issues, find the root cause, and prove that it has taken steps to avoid similar issues in the future.
This is the nature of continuous improvement – and when an electronic contract manufacturing company carries an AS9100 certification, you can rest assured that their commitment to quality is thorough and ongoing.
Superior Aerospace Quality
An AS9100 certification shows that aerospace or defense products comply with the highest quality standards, from the end result to the components and processes.
Across all industries, companies that partner with AS9100 certified manufacturers stand to benefit, no matter what the end product is.
How Does This Affect You?
Working with an AS9100 certified electronic contract manufacturer gives you peace of mind and superior quality.
The additional requirements that an AS9100 certified company must meet to fulfill their compliance include:
Better controls, especially for changes in production processes. An AS9100 certified company can pivot while maintaining the highest standards of quality.
Supplemental controls in the tracing of component parts back to the manufacturer. This helps assure that there will be no counterfeit parts in the supply chain.
Greater quality controls and management. When your company works with an AS9100 certified electronic contract manufacturer, you will have complete transparency over your assembly and build. The work being performed is clearly documented and outlined.
Documentation of continued improvement. Part of the AS9100 certification is dedicating the company to a lifetime of self-improvement. Electronic contract manufacturers must provide evidence of improvement during audits.
In other words, an AS9100 certification serves as proof that a company achieves a controlled quality management system. These companies are more likely to meet or even exceed a customer's expectations.
Once a company becomes certified, there's no going back – an AS9100 certified electronic contract manufacturer is subject to extensive and regular audits to ensure their continued commitment to quality assurance standards and efficient manufacturing processes.
We're the Partner for You
If you are looking for an AS9100 certified electronic contract manufacturer, consider Levison Enterprises.
We specialize in creating the very best products and assemblies for our clients and customers with superior attention to our quality standards and certifications.
The quality we put into an AS9100 certification build is the same quality and attention to detail we put into every assembly we create.
Contact Levison Enterprises today to discuss how we can work together on your next project.