Are Electronic Assembly Certifications and Testing Really Necessary?
When you set out to create a product, you want it to be the best. You aim for quality, not just a passable product. So why settle for simply adequate when it comes to electronic assembly manufacturing? Certifications and testing are crucial to making sure your product delivers. Settling for less than that just won't do. You want an electronics manufacturing partner that will put your product through its paces.
You want to work with a company that lives up to its quality certification standards. When it comes to the question of if certifications and testing are really necessary in your electronics assembly, the answer it a resounding "yes."
Certifications Set Standards
It is easy to say certifications set standards. But, what does that really mean when it comes to electronics assembly manufacturing? When a company takes the time to earn certifications, such as ISO 9001, it shows both time and energy has been taken to meet and exceed recognized standards for quality assurance, improvement, and customer satisfaction. You can move ahead with confidence knowing that your project is in good hands and every effort will be made to ensure your project will be delivered on time and will be of the highest quality.
Partnering with a certified electronic contract manufacturer means you are working with a company that believes in going the extra mile. Quality certifications translate to quality products. So, just because certifications aren't required doesn't mean they aren't important. Can you afford to skimp on that?
Quality Suppliers and Parts
Electronic contract manufacturers that have earned certifications are guaranteed to have a reliable supply chain. Certifications are only awarded if common concerns, such as cost, time lags, communication issues, and risk mitigation have been addressed. A certified company will only work with a vetted group of dependable parts suppliers. This assures there will be no low quality or counterfeit parts used in your build. Quality certified manufacturers use only top-quality parts. Your finished product will operate just as it should, and you'll avoid the risk of it not working properly once it gets into the hands of your customers.
Testing Throughout Your Build
Testing throughout your build is extremely important. It is not enough to just check a few of the finished products once manufacturing is complete. Certified electronic contractors have testing and quality checks built into the electronic assembly manufacturing process. It has been evaluated and approved as part of the certification process.
If an error is going to occur, you want to catch it when it counts. Early prototyping often detects errors that could throw off an entire project further down the line. Tweaking the design and engineering early means you avoid the costly process of pausing production to fix issues late in the manufacturing process.

Working with a certified electronic contract manufacturer with engineers on-site is an even bigger bonus. They will have their eyes out for issues throughout manufacturing. If they see something, they will be there to troubleshoot it on the fly. This avoids down time so your product is delivered on time in proper working order.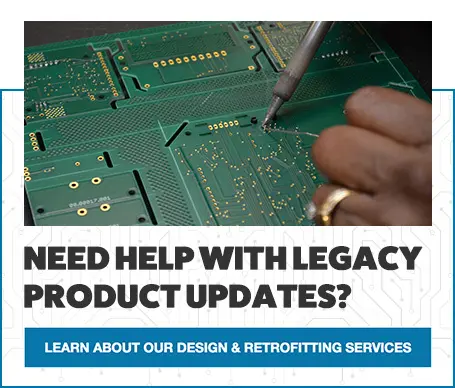 Working with a quality certified electronic assembly manufacturer, like Levison Enterprises, means your project will receive the utmost attention to details. Levison maintains the most rigorous quality certifications for electronic contract manufacturing. This guarantees our customers will receive only the most impeccably assembled products. Let us put our commitment to quality where it counts. Contact Levison today to see how we can assist with your next project.